Dog Fencing Solutions
Finding A Pet Solution That is Right For Your Dog

Professional Dog Fencing Products and Expertise
We provide the Washington area with professional, custom installations of the most advanced and effective electronic fence systems available today. The safety of your pet is important to us. With our electronic pet fence system your dog or cat will be free to roam outside without having to worry about their safety, giving you Peace of mind
All dogs are unique, just like their owners. As your local Dog Fencing Experts, we understand that everyone has different needs when it comes to pet containment.
Pet Stop of Eastern Washington will evaluate your dog, listen to your needs and give you recommendations for a dog fence. We guarantee we'll create a customized electronic pet fencing system that you'll be satisfied with!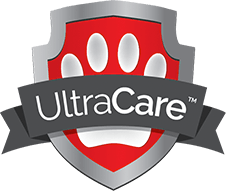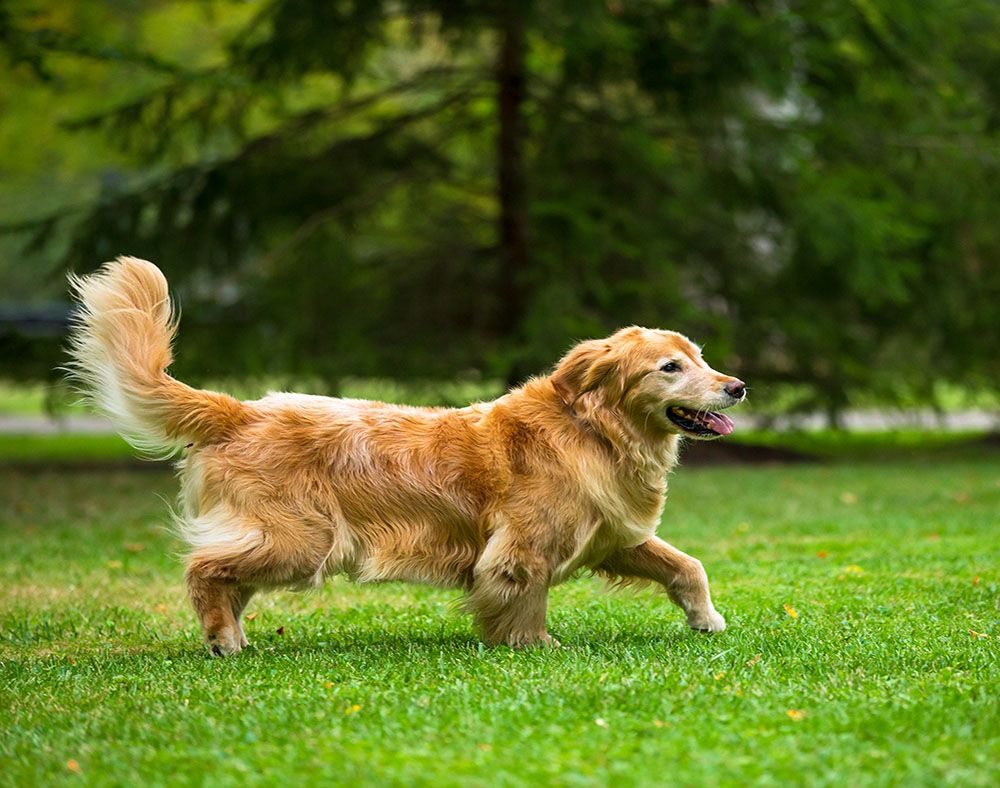 Freedom & Safety for Your Pet
Indoor and Outdoor Systems
Pet Stop of Eastern Washington provides unparalleled customer service and support. We even provide independent support for Invisible Fence® brand systems and most other underground pet fencing systems.
Outdoor Systems
Pet Stop of Eastern Washington provides installations of outdoor underground fencing system that will not only keep your pet safely contained, but can also keep your pet out of your garden, landscaping, pool or other off-limit zones.
Indoor Solutions
Pet Stop of Eastern Washington brings the benefits of boundary setting indoors, too. Our technology can easily keep kitty off the kitchen counter, the dog out of the litter box or correct any other behavior issues you may be having.
How Our Electric Fence Systems Work
As you'll discover, the Pet Stop system is designed to give your pet freedom to run and play in the yard while keeping him out of harm's way.
On-Site Estimate
Our dog fence pros will evaluate your particular fencing needs that will meet the needs of your property, dog and budget too! We'll show you the unique features of our Pet Stop® products, and answer any questions or address any special concerns you may have.
This is a no-pressure, no-obligation meeting. If you decide Pet Stop® is the right choice for you, your dealer will assist you in custom-designing your system
How The System Works
A small wire, approved for underground burial, is buried just beneath the surface of your yard.
Your pet wears a special computerized receiver collar. If your pet gets too close to the wire, the collar beeps and administers a brief correction. In just a short time, your pet learns to respect the new established boundaries.
Custom Designs
We will walk you through the entire process, from picking out which fencing layout best suits you and your property needs, to training your pet to the fence. We want our customers to be experts, just like us! Below are our most popular underground pet fencing layouts, but we can customize the fence boundary layout if necessary – we can also make flower beds, pools, ponds (even streams, lakes and the ocean!) and other landscaping elements off-limits to your pets.
Full Perimeter Loop
Our most common layout installation is a Full Perimeter loop. This layout gives your pet free range to roam your entire yard but not leave it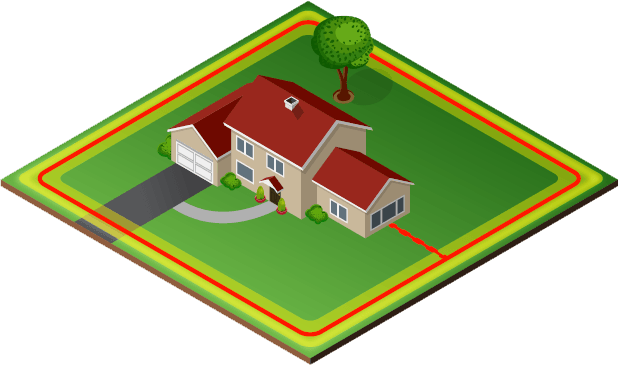 Double Loop
The Double Loop layout is used to contain only the front or back yard. It's generally only used when your property's geography won't allow for installation around the whole property.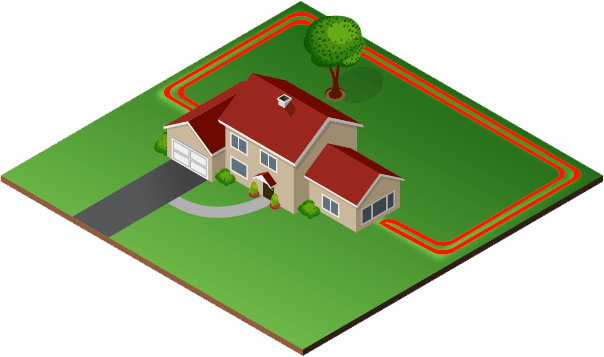 Figure 8
Also common is the Figure 8 layout. It's like the Full Perimeter loop, but with a pinch in the middle. This allows you to contain your dog in either the front yard or the back yard.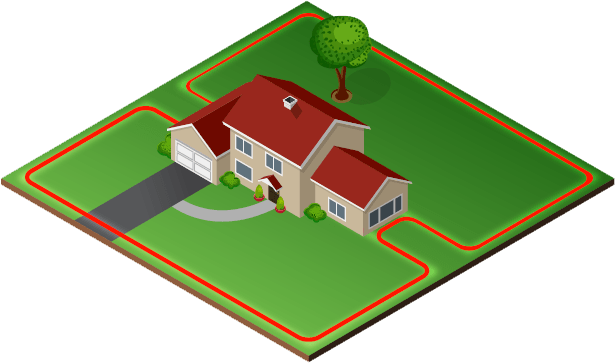 Edge-To-Edge™
Small yards are no problem at all for Pet Stop® technology. Our boundary fences offer settings to create a one-sided signal zone around the perimeter wire in order to maximize the amount of yard your pet can enjoy.v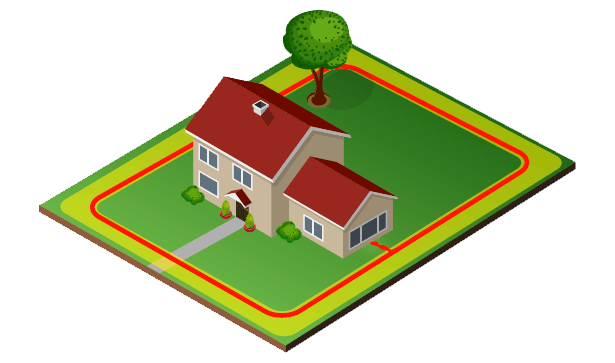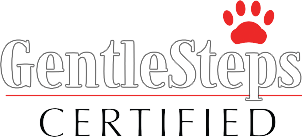 GentleSteps™
Our Pet-Friendly Training Technique
Our GentleSteps training is unique, and allows you to rest easy knowing that your pet has been trained without being unduly harmed. Pet Stop® redesigned the incredibly popular UltraElite Receiver to provide the lowest bank of correction levels in this industry. Now, you can incrementally increase correction levels as your pet learns the boundaries. Keep your pet safe and enjoy complete control and customization. Our system provides literally thousands of adjustments to accommodate young or timid dogs as well as high drive and easily excitable dogs, and all kinds of temperaments and styles. No other manufacturer provides you with the keys to the car like we do.
Learn More!
---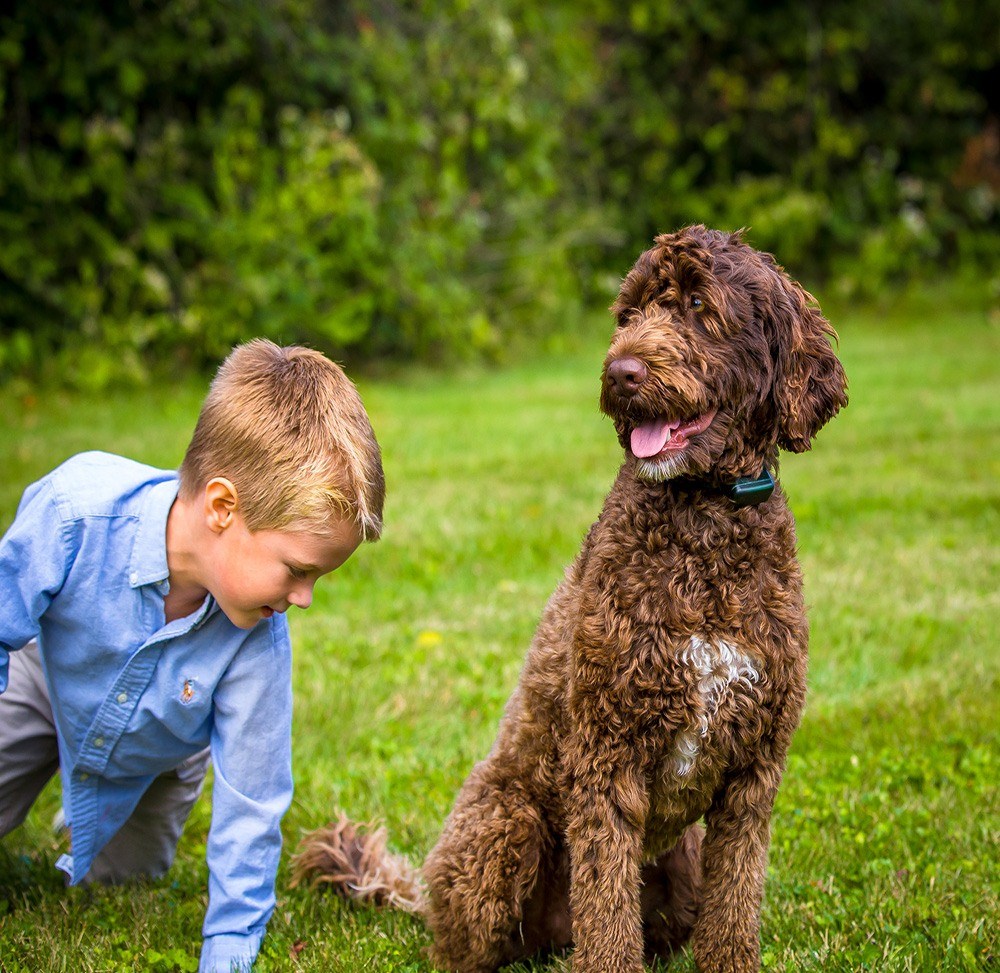 Contact Us Today
Call Us Today 509-885-0934
18104 River Road. Leavenworth, Washington 98826